Ready to get the most out of your 401(k)?
Research shows that most people do better with professional help.*  Along with getting higher returns than do-it-yourself investors, they are usually more likely to avoid big investments mistakes and put more of their income into savings.
But sadly, most people don't get the help they need.  Instead, they worry about picking the right funds, and when to buy or sell.  They often give back part of their gains by selling after market declines, or by chasing the "hot" fund or stock.
* Per a 2012 Study by Aon Hewitt and Financial Engines. 
Professional help can make a difference.
The average US worker contributes 8.1% of their income to their 401(k). Scarborough's clients save 4% more at 12.1%.
Fidelity Investment. (Q1 2015). Fidelity's Quarterly Retirement Snapshot. Scarborough data provided by Retirement Management Systems, LLC as of Dec. 2015 through Feb. 2016.
It's no surprise.  There is nothing easy about managing your life savings.  Your human emotions naturally come into play and drive you to want to buy and sell investments at the wrong times.
That's where having a professional by your side is so valuable.
Instead of getting hurt during market downturns, what if you could take advantage of them?
An Affordable Monthly Subscription
Fortunately, you can keep your retirement plan working for you for a lot less than you may expect.  With Scarborough Capital Management, you can have your account managed by an experienced professional, with unlimited support, starting at about $1 a day.
How Does It Work?
The financial industry is known for making things confusing.  We don't operate that way. Scarborough advisors partner with Retirement Management Systems (RMS) to provide you Savings Plan Management services. Here's what you can expect:
Your Scarborough advisor will listen first, so we can learn about your financial needs, goals, and ability to tolerate risk. Then, he or she will work with you to create a customized retirement strategy just for you.
Savings Plan Management services are administered by Retirement Management Services (RMS). RMS will first analyze your plan's options, then they'll construct a custom asset allocation strategy using the investment available within your plan, allocate according to your Scarborough advisor's risk profile recommendations, and rebalance as needed.
Your account will be adjusted as needed so it is managed in accordance with the strategy agreed upon with your Scarborough advisor.
You'll get an action plan that tells you what contribution rates are needed to stay on track to your goals.
Your advisor will help you monitor your progress along the way, and adjust your plan if your personal circumstances change.
Your account will be periodically rebalanced to ensure that you aren't taking too much, or too little, risk.
You'll receive unlimited access to your advisor by email or phone.
You'll get access to free educational seminars and receive a free subscription to your advisor's weekly financial newsletter.
There's nothing magical about building wealth, but execution is the key.  With our services, you'll have an advisor who will keep you accountable to your own goals.  That's how you can build a better future.
Assets $0 - $99,999
Monthly Installment

$35.99

Quarterly Installment

$100.00

Annual Installment

$365.00
Get Started
Assets $100,000 - $499,999
Monthly Installment

$39.99

Quarterly Installment

$115.00

Annual Installment

$425.00
Get Started
Assets $500,000 and Over
Monthly Installment

$49.99

Quarterly Installment

$135.00

Annual Installment

$485.00
Get Started
With these flat fees, you'll always know exactly how much the service costs.  And you'll never get a surprise bill from us.  Learn more about our No Surprises fee policy. 
Q. WHAT'S THE DIFFERENCE BETWEEN THIS SERVICE AND A TARGET DATE FUND?
Target date funds have done a great job of marketing and can be found in many retirement accounts.  In theory, the idea is a good one.  Pool all the money of people who plan to retire around the year 2040, for example, and invest it for them.
There's a big problem, however.  The target date fund manager assumes everyone who retires in 2040 is the same.  Same number of dependents, same responsibilities, same income.  As we all know, we are all very different.  A single professional is likely going to have a totally different risk profile than a one income family with three kids.  So there's an often overlooked risk to target date funds since they are not personalized to you.
Our approach is to design your holdings based on your risk profile.  That way, you're not caught taking more—or less—risk than you should be taking.
Our service also includes unlimited support with your own dedicated financial advisor.  So you can ask questions about contributions, withdrawals, loans, or anything else.
That can help you feel less stressed and more confident about your future.  And, just having an advisor who knows your goals will help you stay accountable…to yourself!  You'll probably find yourself saving more because of it.  Target date funds, unfortunately, offer none of these benefits.
Q. HOW CAN I FOLLOW WHAT YOU ARE DOING?
You need to know where your money is at all times, so you'll continue to have full access to your workplace login and see your holdings and balances.
Q. AM I STUCK IN A CONTRACT IF I DON'T LIKE THE SERVICE?
No, you can cancel this service at any time.  We want satisfied clients and we think you'll find the service so helpful and anxiety-relieving you'll want to stick around!
Q. DO I NEED TO MOVE MY ACCOUNT?
No, there's no change required. As long as online access to your plan information is available we can help.
With our services, you'll have an advisor who will keep you accountable to your own goals.  That's how you can build a better future.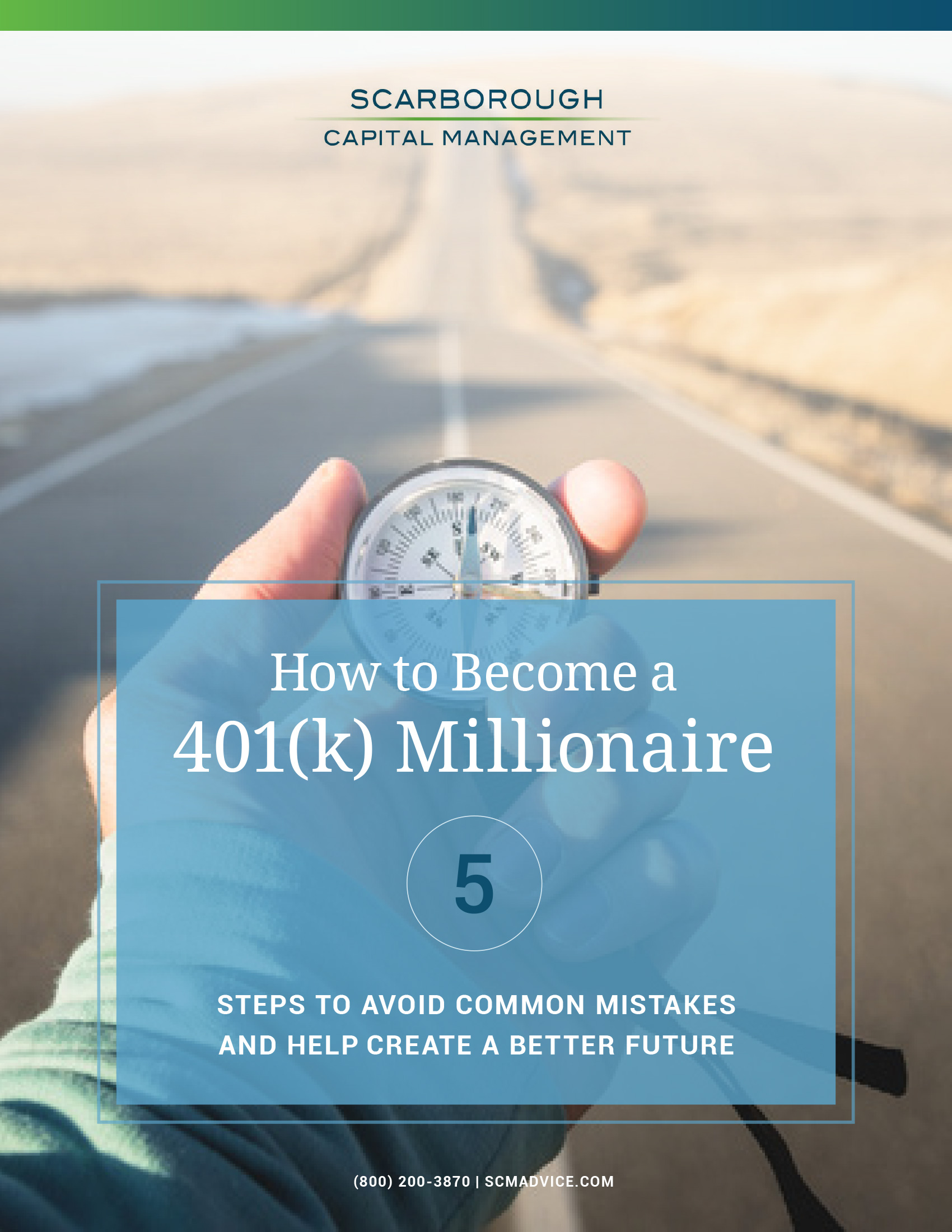 Learn how to become a 401(k) millionaire
Download your free copy to read what steps to avoid for a better future.