Simplify Your Financial Life.
Hiring a financial advisor should make your life simpler…not more complicated.  That's why at Scarborough Capital Management, we make it easy to get the help you need.
Starting with your workplace retirement account.  Many financial advisors won't help you with it, leaving you to worry about managing it.
We do, and we provide that for an affordable monthly subscription fee.  That's right, you can buy professional financial help the same simple way you pay for Netflix.
But that's just the start of what do for you.
Full-Service 401(k) Help for One Simple Monthly Fee
….Add Services When You're Ready
Our full-service wealth management and financial planning can be added on at any time.  As with all of our services, there's no long term contracts and everything is a transparent flat fee.  
Flat Fee Service with No Surprise Bills
With our No Surprises fee policy, you will know exactly how much each service costs up front.  You won't get other surprise bills from us, ever.  So you can call us when you need help, without fear of extra charges.
Stay In Control
Money causes too many people too much stress.  A big reason?  They don't feel in control.
When you work with Scarborough Capital Management, you'll notice one thing quickly:  you can feel more in control!
You'll have a plan in place.
Our technology will put everything you need to monitor at your fingertips.
And your advisor will be there to answer any questions you have.
But it doesn't stop there.  As financial planners, our goal is to help you move toward financial freedom, when you're ready to.  That's why we're big on education.  We'll help educate you one-on-one, and we also provide ongoing educational events and resources.
Everything You Need for a More Confident Future:
Savings account management 401(k), 403(b) or Thrift Savings Plan (TSP)

Personalized financial planning
Wealth management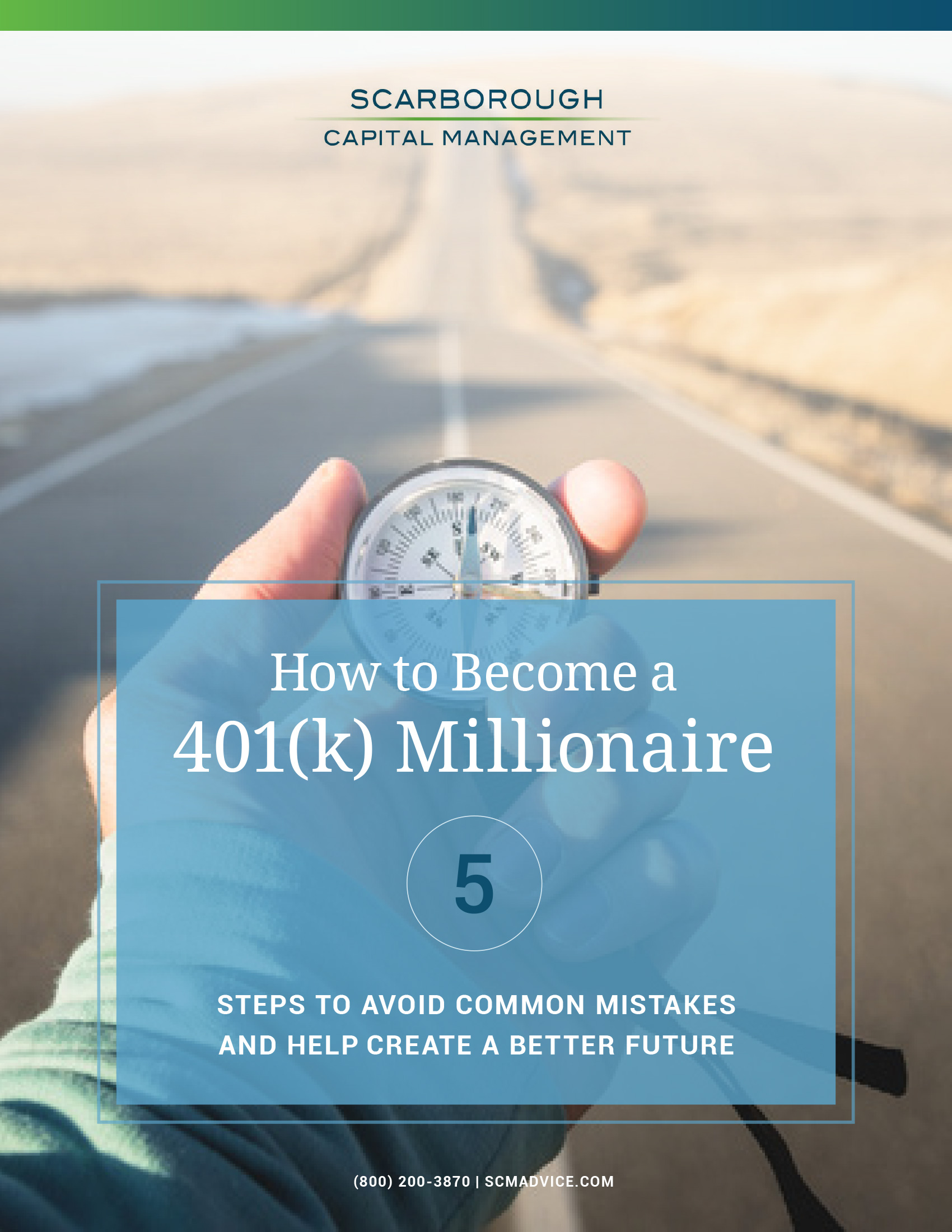 ARE YOU READY TO BECOME A 401(K) MILLIONAIRE?
Our free guide will help you understand how to better position your 401(k) so that you can retire as a millionaire.